Menu
Click to display menu
Share
Click to display social links
  NOW UPDATING:  
Minnesota State Highway Investment Plan
Watch Introduction Video in Somali language: https://youtu.be/TImc4mAqq5g
Watch Introduction Video in Spanish language: https://youtu.be/sTbsv0NQZr8
Watch Introduction Video in Hmong language: https://youtu.be/tAVUSHukNzg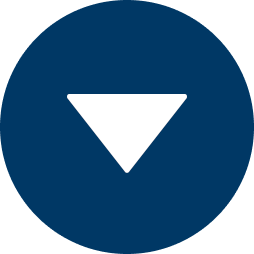 Minnesota's state highway system recently turned 100. A constitutional amendment adopted in 1920 allowed for the creation of an initial system of 70 trunk highways, and in 1921 the Minnesota Legislature provided funding to make such a highway plan possible. This was the birth of the Minnesota State Highway System, which today includes 11,703 miles in all corners of the stateMany things have changed in the past 100 years. MnDOT has adapted to incorporate new technologies, safety features, and techniques to maintain and operate the system. But Minnesota state highways remain a critical part of our economy and our communities.
The history of constructing our state highway system is complex. The trunk highway system has connected Minnesotans to each other and to the rest of the country and world—creating significant economic prosperity and supporting a high quality of life for residents of the state. However, construction of state highways in urban areas often divided and disconnected neighborhoods and destroyed homes and businesses, disproportionally affecting Black, Indigenous and People of Color (BIPOC) communities. State highways were also not historically designed to serve everyone. For example, many state highways lacked wide shoulders or safe crossings for pedestrians and bicyclists, and usually lacked facilities for people with disabilities. The expansion of the state highway system over the past hundred years led to increased levels of traffic and vehicle emissions, which have contributed to climate change.
The 2023-2042 Minnesota State Highway Investment Plan (MnSHIP) update provides an opportunity to consider different ways to invest in the state highway system to reverse or mitigate negative impacts and past inequitable decisions as well as continuing to support the economic vitality of the state. MnSHIP public engagement strives to make sure the voices of all Minnesotans are heard and considered when prioritizing the next 20 years of investments.
That is why we need your help to decide what types of improvements to prioritize. The comment period is now closed but thank you to all who participated. Our draft investment plan will be available for review and comment in the upcoming months.
Document review:
Public Participation Plan
The Public Participation Plan (PPP) lays out how we will connect with you as we update the MnSHIP.