Menu
Click to display menu
Share
Click to display social links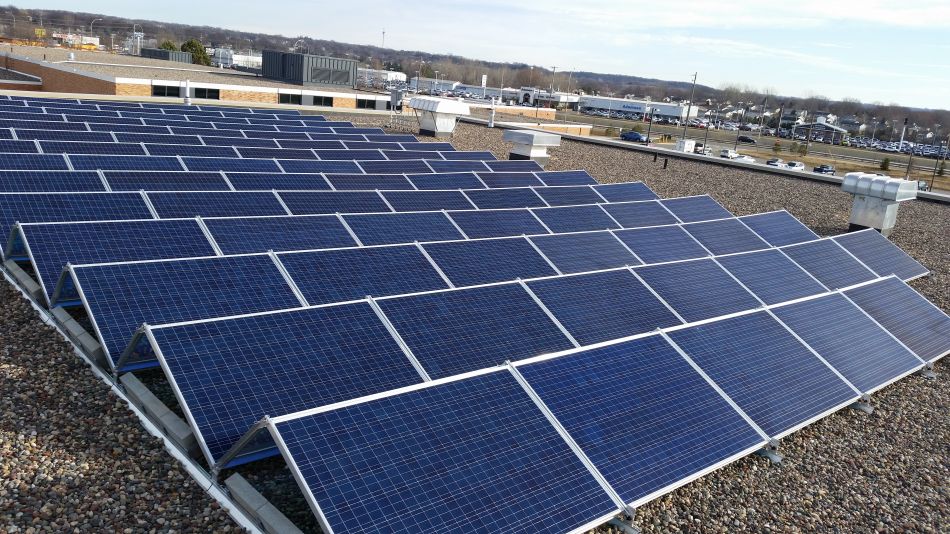 Agency Sustainability Initiatives
Reducing carbon dioxide emissions generated by Minnesota's transportation system.
In the Statewide Multimodal Transportation Plan, MnDOT committed to reduce greenhouse gas emissions from Minnesota's transportation sector to 29.5 million tons of CO2e by 2025. MnDOT's 2017 Sustainability Report identified strategies to help the agency reduce emissions from its facilities, fleet and construction projects.
In 2017, MnDOT implemented energy-saving standards that provide maximum and minimum temperatures for agency-owned buildings. The agency is piloting several solar projects to learn about the potential for renewables to meet MnDOT energy needs, reduce costs and lower emissions. By building experience while implementing sustainability strategies internally, the agency will be well positioned to scale up its efforts to the state's transportation system as a whole.